My Twitter Name @skinny Is For Sale - $25k
Since I've had a few inquiries, I'm officially putting up my twitter username, @skinny, up for sale. It's a certified, one-owner name in like-new condition. The first $25,000 cashier check or cash takes it.
Note to the high school students who have nicely asked if they can have it for free: GET OFF MY LAWN. Does your mom still wipe your ass? Go clean your room.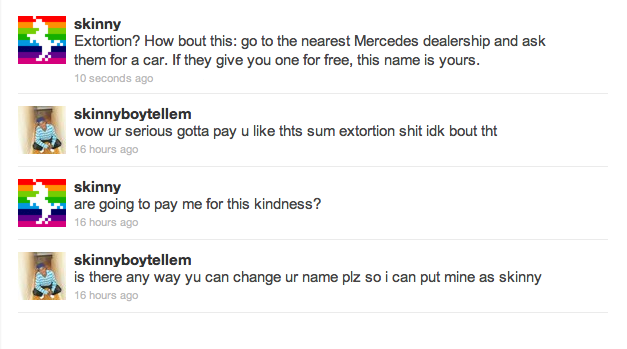 Seriously, though. I will sell my name. You got a weight-loss company in need of some social media juice? @ me on twitter… you know where.
---
Discover more in the archive!