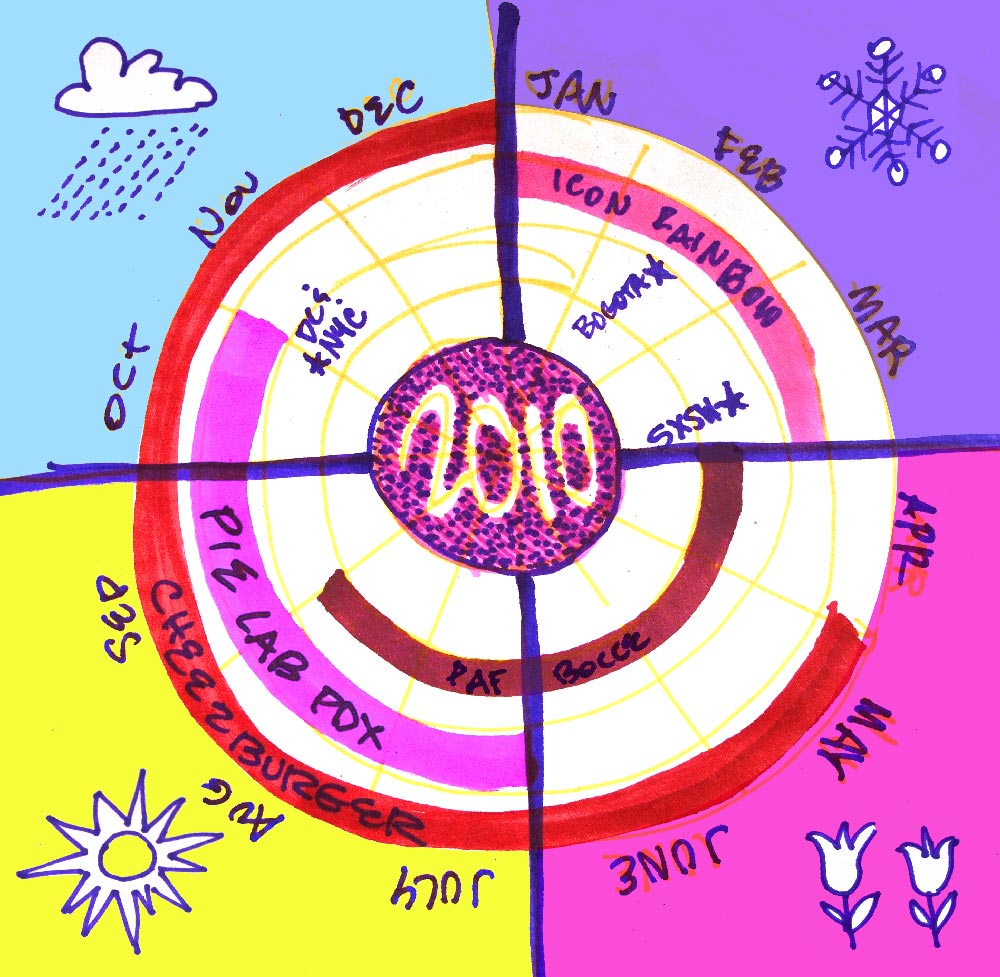 I set out at the beginning of last year to DO STUFF. My goal was to have 12 new things I owned. I didn't quite make that number, but I'm still very proud of the work I did this year.
@SXSWcrush
I got food poisoning at SXSW and wrote up this little diddy while recuperating in the Sheraton. I'm fascinated by the concept of anonymity on twitter. I made a page that let you post a message anonymously about who you have a crush on at SXSWi. I did the PHP programming all my byself. You can see the messages folks sent at twitter.com/SXSWcrush
IconRainbow

I demo'd IconRainbow at Demolicious with Ryan Snyder at my side. Ryan and I have worked together on several projects and has truly become a close friend sniffle. He was absolutely essential in building this cruncher of iPhone app icons. It has the color value of every pixel of every icon in the App store.
PAF Bocce League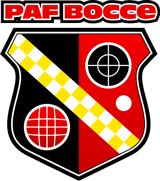 I was pleased to serve on the Portland Ad Fed Ambassador Board. I headed up a project to promote awareness of the organization. Some call it BAH-chee, some call it BOH-chay. In any case, the Park Blocks bocce courts are and excellent place to find yourself on a Thursday afternoon after work. I appointed myself "Commissioner of Bocce" and brought together creative and tech agencies for a weekly game.
Cheezburger

I got a job in April! I took on a position as a full-time contractor doing UX and front-end web dev for the largest network of humor and entertainment sites, Cheezburger! They're best known for failblog.org and icanhascheezburger.com and keep me busy and LOLzing.
PieLabPDX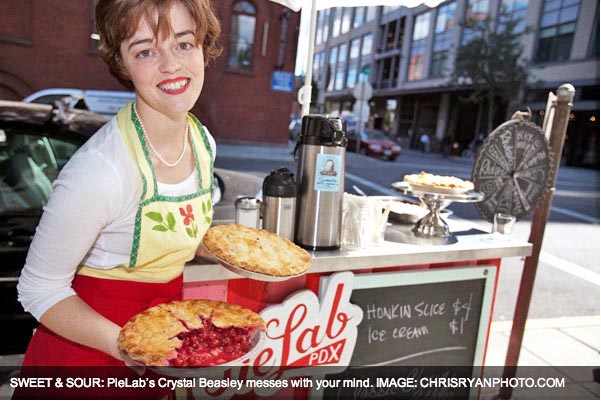 You can read about all the shenanigans right here on this little blog. In short, I put up a Kickstarter project and successfully funded a behavioral experiment masquerading as a pop-up pie cart. I was in the Willamette Week and on KGW news. I had crazy lines around the block. I sold out every day but one. MADNESS!
---
Discover more in the archive!